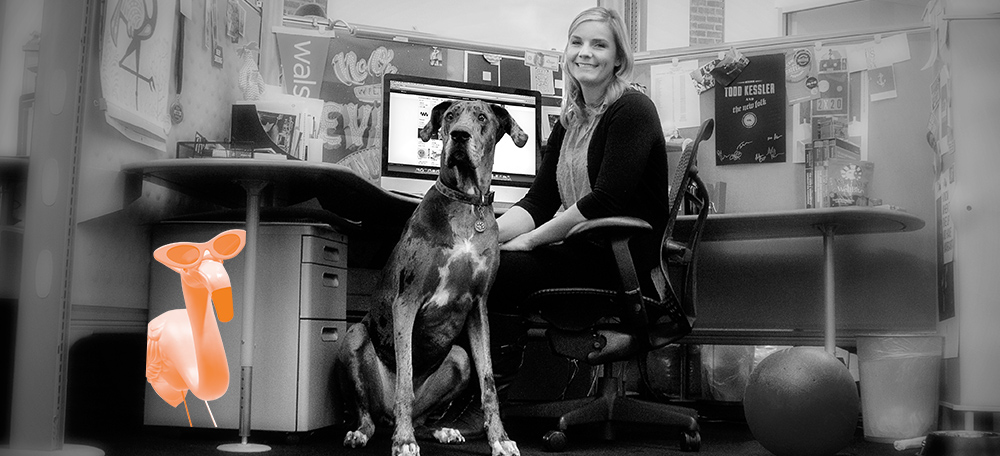 Cassie Drake
Associate Creative Director
THIS ALL STARTED when Cassie won the national Crayola® Dreamworks award in second grade. She's been winning her share of competitions, assignments and friends – among clients and peers – ever since.
After graduating from Oklahoma State University with a degree in Graphic Design, Cassie has established an impressive resume. She's won numerous Addy and Graphex awards for her work. Her designs are consistently singled out for their elegant ability to fulfill the goal of the assignment. However, Cassie does occasionally bring her Great Dane, Brutus, into work with her to add credibility to her point of view.
---
Her client list includes: TV Guide, Oklahoma Tourism, DaySpring, Summerside Press, Osage Casino, Alliance Resource Partners, The Brady Arts District, Coney I-Lander, John Zink Hamworthy Combustion, Living Arts, Manhattan Construction, ONEOK, Saint Francis Health System, Tulsa Public Schools, Center of the Universe Festival, Street School, The Tristesse Grief Center, 108 Contemporary, Tulsa Foundation for Architecture, Guthrie Green, POSTOAK Lodge, Oklahoma State University, Quik Print, Public Service Company of Oklahoma, Thorntons, Tulsa Botanic Garden and Williams Route 66 Marathon.
---